Discover more from The Detox with Neil Abrams
Taking on peace-trollers and empire-apologists in Russia's war on Ukraine
Propaganda and Collusion in the Trump-Russia Affair, Part 5
Murder, metal, mayhem, and the rise of Oleg Deripaska
---
"Now Deripaska is trying to say we forced him to become the richest man in Russia!"
—Sergey Popov, reputed leader of Russia's Podolsk organized crime group,
commenting
on a lawsuit against Oleg Deripaska by a mutual former partner.
Thanks for reading The Detox with Neil Abrams! Subscribe for free to receive new posts and support my work.
Last time, we examined the most pivotal—and underreported—episode of the Russiagate affair: The attempt by Trump campaign head Paul Manafort to deliver the American presidency to billionaire Kremlin-proxy Oleg Deripaska.
Deripaska has long endeavored to advance Moscow's interests abroad. Before coming under the Kremlin's tutelage, however, he worked on behalf of powerful patrons in Russia's criminal underworld.
Deripaska's story parallels that of Russia itself, which saw it transform from the site of a bloody, chaotic struggle for Soviet assets into a centralized kleptocracy. It was his adroitness at navigating both environments, in fact, that secured him a coveted spot among the country's billionaire class.
Today we consider the first part of this saga, in which Deripaska emerged victorious in the wake of a notoriously violent conflict for control of Siberia's lucrative aluminum enterprises. In doing so, we will draw on the outstanding work of numerous journalists in both Russia and the West. These include Neela Banerjee and Jeanne Whalen1 in The Wall Street Journal, Richard Behar in Fortune, Catherine Belton in the Financial Times, Mark Franchetti, Jon Ungoed-Thomas, and Steven Swinford in The Sunday Times, Adrian Gatton and Brendan Malkin in The Independent, Paul Klebnikov in Forbes, Knut Royce for the Center for Public Integrity, and, finally, Andrey Kalitin in his book, Zero Hour (Vremya "Ch"). Of these, Behar, and especially Kalitin, stand out for their stellar reporting; Kalitin's investigation, in fact, forms the basis for a substantial part of the discussion that follows.
The criminal origins of Russia's business elite
Years before the oligarchs became synonymous with post-Soviet Russia and well before the first Soviet enterprise was even sold, a motley alliance of junior KGB officers and criminal actors were already cashing in. Starting under Gorbachev and continuing after the Soviet collapse, they began moving billions of dollars overseas through a network of offshore companies. One of these intelligence operatives was a young lieutenant-colonel by the name of Vladimir Putin, but that's a story for another day.
While the schemes varied, all involved the looting of the Soviet Union's vast wealth. One such operation would end up playing a crucial role in Deripaska's rise.
In the early 1990s, a time when Russia had no banking system worthy of the name, routine payments were settled by the central bank and its various branches. If you owed money to another party, your private bank would instruct the central-bank branch in your city to transfer the funds to the central-bank branch in the payee's city. From there, it would get deposited in the payee's account. The central bank, having transferred its own money on your behalf, would eventually obtain repayment from your bank.
Criminals quickly learned how to game the system. They started sending fake telegrams purporting to come from one branch of the central bank instructing another branch to transfer money to a private party. When the time came for the central bank to collect from the original payer, it would find it was dealing with a fictitious entity. Meanwhile, the funds had long since disappeared into the criminals' hands.
Official investigations were launched. Despite key witnesses dying at critical moments, Russian investigators eventually concluded that the scheme had defrauded the state of $135 to $225 million.
The bulk of the funds ended up with a pair of brothers named Lev and Mikhail Chernoy.
In the Russian business world of the 1990s, two resources, above all, were key to success. The first was connections to key state officials. The second was a willingness and ability to use violence. The Chernoys, and particularly Mikhail, were well-endowed in both.
Born in Ukraine and raised in Uzbekistan, the Chernoys (whose last name is often spelled "Cherny" or "Cherney" due to a clerical error on Mikhail's passport) forged a number of friendships during their early years that would one day enable their entry into the post-Soviet business elite.
One of Mikhail's closest childhood friends was a future tennis star by the name of Shamil Tarpishchev. Tarpishchev went on to coach the Soviet national team and eventually became Boris Yeltsin's personal tennis instructor during the latter's presidency (1991-1999).
It was through Tarpishchev that the brothers met another patron, Oleg Soskovets. Until his dismissal in 1996, Soskovets was a deputy prime minister and the most powerful member of Yeltsin's team.
Another childhood acquaintance was Alimzhan Tokhtakhunov. Better known as Taiwanchik ("Little Taiwanese"), he was an alleged member of the infamous vory v zakone, or thieves-in-law. By the time the USSR collapsed, he had established himself as one of the most influential mob bosses in the former Soviet region.
Thanks to Taiwanchik, the Chernoys secured another ally. Anton Malevsky was a top figure in the Izmailovo crime organization. The group's unique alliance with the Federal Security Service (FSB), the KGB's successor, allowed it to become Russia's most powerful criminal organization. Malevsky would serve as Mikhail Chernoy's right hand throughout the 1990s.
The Chernoys were ruthless. They were also skilled—Mikhail in organization, and Lev in financial engineering. But like so many of their peers, it was the people they happened to know—a matter of blind luck—that proved the key to their success.
In 1992, the Chernoys joined forces with another set of brothers, David and Simon Reuben, to establish Trans World Group (TWG). David Reuben had already made a career selling Soviet aluminum on Western markets. The new partnership was split fifty-fifty, with the Chernoys responsible for supplying the aluminum and the Reubens its sale in the West.
In a few years' time, TWG would become the largest aluminum trader in the world. But its success was hardly due to some special acumen for economic efficiency—quite the opposite, in fact. TWG pioneered a practice known as tolling, which involved supplying aluminum ore to smelters at inflated prices and buying the finished metal at deflated prices.
Tolling, in essence, was a fancy word for looting. "In truth," explains Behar in his Fortune exposé, "Trans World systematically starved one of the ex-Soviet region's few viable industries, breathing just enough oxygen into the plants to keep its own tolling racket alive, while the aging facilities were largely left to wither."
The absurd profit margins tolling enabled would soon turn each of the TWG partners into dollar-billionaires.
Obviously, not just anyone could attain such a privileged position. Political access was therefore essential. The key figure in this regard was Soskovets, the Yeltsin administration power-broker. He made the tolling scheme possible by arranging the necessary decrees that authorized it. He also leaned on the aluminum plants to comply and protected the TWG partners from prosecution.
Despite the enormous profits, someone had to pay for the finished product, and the Chernoys did not want that someone to be them. That's where the bank-fraud scam came in. Instead of putting up their own money, Western investigators found, the Chernoys financed the tolling operation with the funds they had stolen from the central bank.
By the start of 1993, the Reubens and Chernoys were rolling in cash. In fact, notes Kalitin, the Chernoys had become Russia's very first oligarchs—years before the term came into fashion.
But a problem lurked on the horizon which threatened their hold on the Siberian aluminum trade.
A pivotal meeting
In October 1992, the Yeltsin administration began the process of selling off Russia's state enterprises. While there were a number of ways it could have done so, it eventually settled on a largely untested method known as "voucher privatization." Every adult citizen received vouchers they could use to participate in privatization auctions. The idea was to give millions of citizens a personal stake in the country's wealth.
Even in theory, voucher privatization was not a particularly sound idea. In practice, it was worse. Already suffering the deprivations of hyperinflation and mass-unemployment, few ordinary people had much interest in a piece of paper affording them the right to purchase 0.0001 percent of the Vologda Ball-Bearing Factory. So most people ended up selling their vouchers to entrepreneurs who were buying them in bulk to acquire large stakes in Soviet-era companies.
While TWG controlled their aluminum factories, it did not yet own them. With privatization looming, the partners ran the risk that outsiders would come in and steal the plants from under them. They needed to buy their smelters outright. But that required purchasing untold numbers of privatization vouchers from individual holders—and doing so quickly, lest others got there first.
Enter Oleg Deripaska. A metals trader fresh out of school, he met the Chernoys and Reubens in 1994 at an aluminum conference in London and made them an offer: If TWG supplied the financing, he would do the legwork of acquiring the vouchers. He would then buy controlling stakes for himself and TWG.
By late 1994, Deripaska had delivered on his promise at Sayanogorsk, Russia's second-largest aluminum plant. It was treacherous work, at times requiring him to sleep on the factory floor to fend off the murderous gang bidding to stymie him. But in the end he prevailed, and the Chernoys were sufficiently impressed to put him in charge of the plant.
In addition to Sayanogorsk, Deripaska and TWG gained significant stakes in other smelters in Bratsk, Krasnoyarsk, Novokuznetsk, and Nadvoitsk—enough for them to control most of Russia's aluminum industry by the time voucher privatization ended.
Deripaska later claimed his partnership with the Chernoys was involuntary. They had the guns and political connections to run him out of the business, he argued, leaving him little choice but to pay them off. In Russian parlance, this would have made the Chernoys his krysha, or "roof." Virtually anyone doing business in Russia during the 1990s needed a krysha, not just for protection against other criminals but also from the krysha itself.
In truth, Deripaska's relationship with the Chernoys turns out to be a bit more complicated than that—a fact which holds significant implications for how one views his role in Russiagate.
But we're getting ahead of ourselves. For the story of Deripaska and the battle for Russia's aluminum riches had barely begun. Although the partners now owned their aluminum plants, ownership did not necessarily entail control. The distinction would be cause for an astonishing amount of bloodshed.
The aluminum wars
One of Russia's only promising industries after the Soviet collapse, the aluminum sector proved the focal point of a bitter and violent power struggle. Dubbed the "aluminum wars," it is typically referenced in the plural since there was not one but several such conflicts. Taken together, they marked a defining episode in the history of post-Soviet capitalism.
In the early 1990s, Russia's major aluminum plants were beset by low-level criminals engaged in rudimentary schemes to siphon their output. With the potential spoils as lucrative as they were, however, control would inevitably shift from weaker to stronger hands.
The year 1994 saw a major advance in this regard. Vladimir Tatarenkov and Anatoly Bykov, both prominent figures in Siberia's underworld, agreed to divide some of the region's largest aluminum enterprises among themselves. Tatarenkov received the one in Sayanogorsk and Bykov its counterpart in Krasnoyarsk.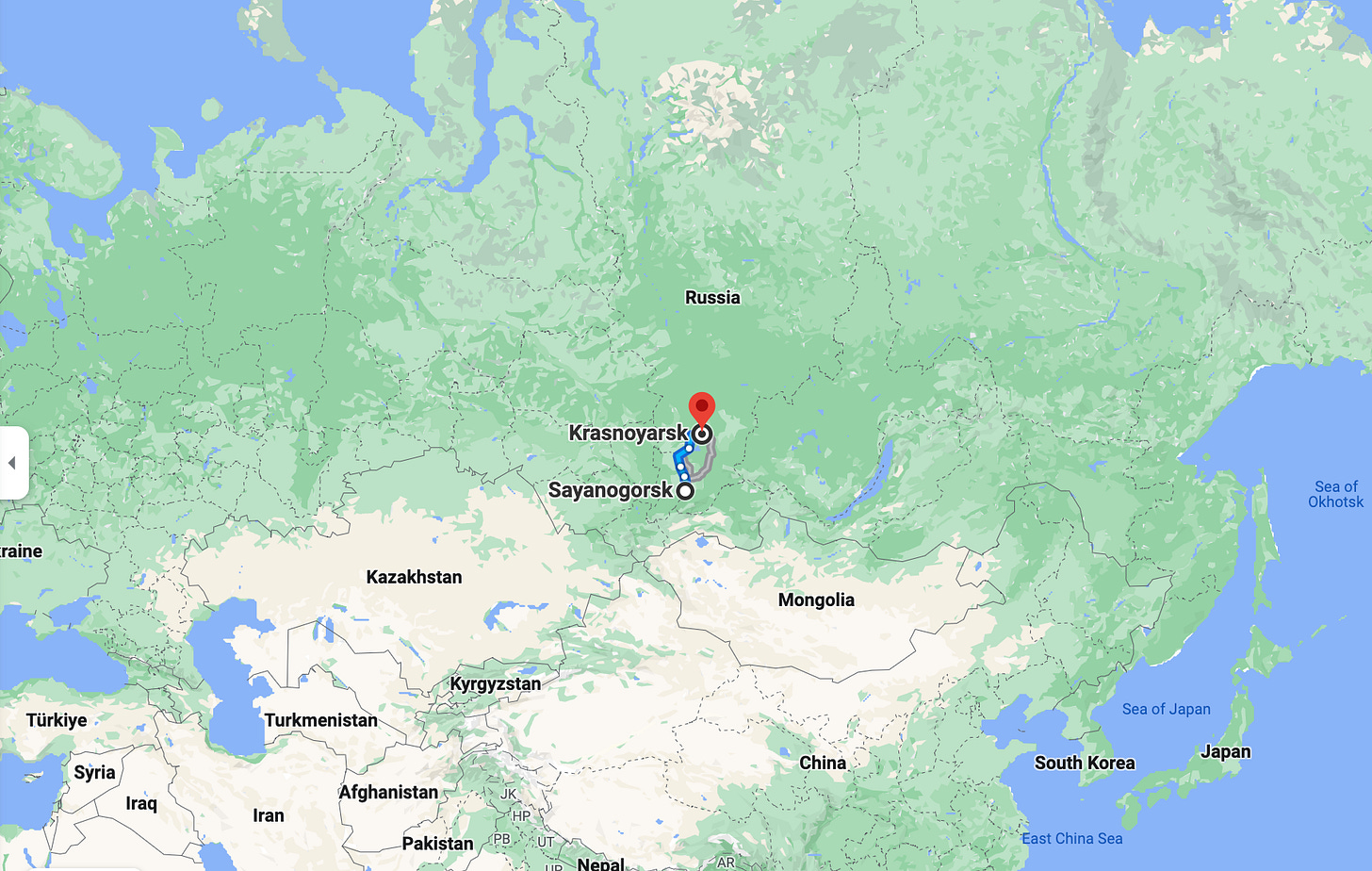 Like the Chernoys, Tatarenkov and Bykov were avtoritetny biznesmeny, or businessmen with a reputation for using violence. Over the course of 1994, the two industrial cities became littered with corpses as the two bosses set about consolidating control.
Impunity reigned. In Sayanogorsk, notes Kalitin, "it got to the point where Tatarenkov's killers were waiting for their victims on benches near the entrance with machine guns on their knees."
Although stronger than the local criminals he pushed out, Tatarenkov proved no match for Deripaska and the Chernoys. After privatizing the Sayanogorsk plant, Deripaska won the backing of local law-enforcement and enlisted their help to expel Tatarenko's organization. Despite the latter's best efforts—at one point, Deripaska survived an assassination attempt by grenade launcher—by the end of 1994 the deed had been done. Under threat of arrest, Tatarenkov fled to Greece.
Bykov was another matter. Not only did he own a big part of the Krasnoyarsk smelter, he was the most influential political figure in the region. He also had powerful friends in Moscow. Unlike Tatarenkov, he could not be forced out. Deripaska and TWG had little choice but to partner with him.
But Bykov had bigger ambitions; he sought the whole enterprise for himself. His bid to make good on this aim would spark another war.
The opening salvo came on October 28th, 1994, when Bykov replaced TWG as the exclusive purchaser of Krasnoyarsk's output in favor of an American firm, AIOC. Next, with the help of a local court, he had TWG's stake deleted from the company's shareholder register.
Thus began the next aluminum war—the famous aluminum war, the one which birthed innumerable long-form articles in such outlets as Fortune, The Times, and The Wall Street Journal.
That neither side would achieve a swift victory became evident in late 1994, when a showdown at the Krasnoyarsk plant between armed factions loyal to Bykov and TWG ended in stalemate. The next year would see dozens of bankers, executives, and mobsters meet their fates.
On April 10th, 1995, Vadim Yafyasov was gunned down in Moscow while behind the wheel of his BMW. A banker who once worked for TWG, he had since begun lobbying on behalf of AIOC, TWG's rival at the Krasnoyarsk smelter, where his own bank had acquired a significant shareholding. He was also a main witness in the parliamentary hearings on the Chernoys' fraudulent-loan scam. In the days before his death, investigators revealed, his car was being tailed by an agent of TWG.
A few months later, in July 1995, Yafyasov's business partner, Oleg Kantor, was found murdered at his dacha outside Moscow, his throat slashed end-to-end. He had also been stabbed in the chest repeatedly. That's where police found the murder weapon upon arriving to the scene, which by that time was flooded with Kantor's blood.
In September, it was the turn of Felix Lvov. Lvov was AIOC's main representative in Russia and had been working with Yafyasov and Kantor to secure the company's purchasing rights at the plant. Like Yafyasov, moreover, Lvov had recently testified in parliament against TWG.
A few minutes prior to boarding a flight at Moscow's Sheremetyevo airport, Lvov was approached by two men posing as FSB officers. Brandishing official I.D.s, they asked Lvov to come with them, and he agreed. The men did not, in fact, work for the FSB. Two days later, his body turned up on a trash heap along a Moscow roadside.
Lvov's murder would spell the end of AIOC, once the largest metals trader in the U.S. In May 1996, the firm declared bankruptcy.
The fall of TWG and the rise of Deripaska
As 1995 turned into 1996, the war for the Krasnoyarsk plant had reached an impasse. It was an outcome that had become increasingly common in disputes involving Russia's avtoritetny biznesmeny. Despite all the blood spilled and the money spent spilling it, neither TWG nor Bykov had managed a decisive breakthrough.
The two sides eventually came to an agreement. According to Fortune, TWG paid Bykov at least $1 million over the course of 1996 and agreed to give him a seat on the board. In exchange, TWG was allowed back at the plant.
By the latter half of the 1990s, the era of anarchic violence that had defined the Russian business world since the days of Gorbachev was fast coming to an end. We know about this thanks to the remarkable work of scholars such as Vadim Volkov and Jordan Gans-Morse.
A number of factors lay behind the shift. The first was the consolidation of major industrial assets in the hands of fewer actors. This development, Gans-Morse found, incentivized owners to bring their firms out of the shadow economy, where protection rackets were rife, and comply with tax laws. Volkov, for his part, shows that a rough balance-of-power had been reached among private force-wielding organizations, a fact reflected in the stalemate over the Krasnoyarsk aluminum plant.
The upshot was a declining resort to violence in the resolution of business conflicts along with an attendant increase in the authority of the state. If, previously, the Russian state had merely been first among equals in relation to private kryshas, by the late 1990s it had largely reclaimed its monopoly on force. The guys with the guns had become less and less relevant to solving commercial disputes and were gradually replaced by lawyers and formal agreements. More important still was the backing of key government patrons, without whose support it was impossible to succeed in business at the elite level.
Deripaska recognized this new reality and flourished as a result. Others, like the Chernoys, the Reubens, and Bykov, did not.
Not only was Deripaska able to adjust to changing political conditions, he foresaw important economic shifts as well. Rackets such as tolling were not sustainable over the long-term. Deripaska instead set his sights on building a vertically-integrated empire linking the extraction and processing of raw materials to the production of finished aluminum. Rather than looting his enterprises, he figured he could make more money by doing the opposite: Increasing their value.
But that would require escaping the Chernoys' grip. A conflict between the brothers provided the opening he needed.
In 1997, Lev and Mikhail Chernoy had a falling-out, prompting Lev, together with the Reubens, to buy out Mikhail from TWG. Soon after, Deripaska teamed up with Mikhail to form a new company, Siberian Aluminum. They then recruited enough plant managers along with Malevsky, the Izmailovo mob boss, to stage a coup against TWG, expelling the latter from half its holdings. With the connivance of the state, which remained a sizeable shareholder in the Sayanogorsk smelter, Deripaska orchestrated a new share-issue which diluted TWG's stake in the plant from 37 to 15 percent.
He would never look back.
Their fraternal dispute was not the only factor that had weakened the Chernoys politically. They were also the targets of criminal probes in seven countries. Worse, they had lost their all-important political access to the Kremlin. A business model based on illegal scams cannot not remain viable for long absent robust political protection (although tolling itself was legal, the tax evasion and violence that came along with it was not). Nevertheless, Yeltsin, following his 1996 reelection, fired Soskovets, the Chernoys' key patron, leaving them dangerously exposed.
Deripaska, by contrast, had been busily ingratiating himself in Yeltsin's inner circle. Soon enough, he began exploiting these contacts to push his rivals out of the business. One such ally was Anatoly Chubais, the former architect of Russia's privatization program who now headed United Energy Systems, the state electricity monopoly. Chubais raised the price of electricity for enterprises Deripaska sought to acquire, rendering them effectively bankrupt and enabling the budding magnate to buy them on the cheap.
Nor was that the only trick up Deripaska's sleeve. In 1999, he launched a massive lobbying and P.R. campaign against tolling, the very practice that had made him rich. The following year, it was outlawed. With his vertically-integrated empire almost complete, Deripaska no longer depended on such schemes—unlike TWG, for whom the new legal environment was potentially fatal.
Despite all the pressure, Lev Chernoy and the Reuben brothers stubbornly held onto the Bratsk and Krasnoyarsk plants, which together controlled 60 percent of the country's output. In early 2000, they finally agreed to sell their stakes to a partnership led by Roman Abramovich and Boris Berezovsky, two of Russia's most influential oligarchs. It was essentially a fire sale, netting them a paltry $600 million—less than the annual revenues of the Bratsk smelter alone.
Though initially incensed over the deal, Deripaska soon came to terms with Abramovich and Berezovsky. Soon after, the three agreed to merge their collective holdings. The result was Russian Aluminum, or Rusal, a mammoth combination that accounted for three-quarters of Russia's production. As part of the deal, the new partners bought out Mikhail Chernoy, who ended up with a comparably meager $400 million.
The aluminum wars had ended, and Deripaska, the unlikeliest of victors, had prevailed. Once an anonymous twenty-something making his start in the metals trade, a mere five years later he had reached the summit of Russian business—and miraculously stayed alive in the process.
A forced partnership?
For years after the Rusal merger, Deripaska faced a succession of legal actions by Mikhail Chernoy, who argued in the U.K.'s High Court that Deripaska had bilked him out of his rightful share of the firm. Chernoy claimed that he and his brother Lev, along with Izmailovo mob boss Anton Malevsky and another underworld figure, Sergey Popov, had been Deripaska's partners at the time the merger was concluded.
Deripaska, for his part, acknowledged entering into agreements with the individuals in question but says he did so only under duress.
Is he telling the truth? The answer to this question matters. If Deripaska really is the kind of person who willingly partners with organized crime, his efforts to influence American politics take on a far more ominous undertone than if he was simply a normal businessman victimized by extortion.
The U.S. government has made its position clear. In a 2018 statement announcing sanctions on Deripaska, the Treasury Department alleged, among other things, that the Russian businessman "has been accused of threatening the lives of business rivals" and "taking part in extortion and racketeering." It also pointed to allegations that he "ordered the murder of a businessman, and had links to a Russian organized crime group."
Indeed, it is hard to accept Deripaska's assertion that he was coerced into dealing with these alleged criminals.
Consider a critical episode from early on in his relationship with the Chernoys. In an interview with Kalitin, Deripaska recounts how, soon after helping the brothers privatize the Sayanogorsk smelter, they tried to drive him out of the business.
First, they appointed a director loyal to them. "This was a very unpleasant moment in my relations with TWG," he recalls. "But I already understood [the Chernoys] simply wanted to bypass me in this way. They would then take control of the entire plant. … But I could not let that happen."
Next, they tried to convince Deripaska that his life was in danger, playing up the threat posed by Tatarenko and his gang, whom Deripaska was trying to expel from Sayanogorsk:
At the time, many people told me it would be very difficult, and, moreover, representatives of TWG told me this—like, "twenty assassination attempts are being planned on you." Nonsense, of course. They tried to scare me! They thought I was weak-willed. But I already had my own security team. I already knew where the machine-gunners sat, who they belonged to, and who was coming with grenade-launchers. There was, in fact, a war going on around the plant, and we all lived like we were on the front lines. And Chernoy was constantly telling me how people wanted to kill me, but I understood that [Tatarenko and his people] were just trying to impose a krysha on me. But I didn't need a krysha. My status was different. I worked with law-enforcement agencies and the authorities. I simply uprooted these bandits.
So, on the one hand, Deripaska has stated before the High Court judge that the Chernoys intimidated him into accepting them as partners. But he tells Kalitin a very different story, one in which he refused to be intimidated by anyone—whether the Chernoys, whose efforts to sideline him he fought vigorously against, or Tatarenko, who was trying to strong-arm him.
Still, if Deripaska wasn't forced into doing business with the Chernoys, why would he partner with them at all? There are a number of possible reasons.
First, he needed their money. Jeanne Whalen, a Wall Street Journal reporter,2 found that Deripaska—then only 26—relied on financing from TWG to buy his initial stake in the Sayanogorsk plant in 1994. As you might imagine, simple extortion arrangements are typically characterized by payments from the alleged victim to the krysha, not the other way around.
Second, he needed their muscle. It is unlikely Deripaska could have just shown up in Sayanogorsk in 1994 and started buying up privatization vouchers and making contacts in local law-enforcement unless people knew he had the Chernoys' backing. Moreover, had it not been for the show of force the Chernoys mounted against Bykov, he would not have been able to return to the Krasnoyarsk plant.
Third, as we saw earlier, he needed the Chernoys' political connections. Without their high-level contacts, he could not have entered or lasted in the aluminum trade—certainly not on the advantageous terms the tolling contracts allowed. Eventually, Deripaska would secure his own patrons. But for the first few years he was largely dependent on the Chernoys.
Both Mikhail Chernoy and Sergey Popov maintain that Deripaska would have never succeeded had it not been for their connections in the Yeltsin administration. "If there hadn't been this resource then there would have been a totally different history," Popov explained in a 2010 interview. "Connections decided everything. Now Deripaska is trying to say we forced him to become the richest man in Russia!"
Say what you will about the reputed head of the Podolsk crime organization, but the guy has a point.
In sum, the history of Deripaska's relationship with the Chernoys appears to undercut his contention that he was a victim of their extortion. Rather, it suggests he profited—and profited immensely—from a succession of powerful patrons starting with the Chernoys and continuing with high-level figures in the Yeltsin administration.
In short order, he would secure his most important patron of all: Vladimir Vladimirovich Putin.
Can you now see why Paul Manafort might have feared being in Deripaska's debt—and why he would have been desperate to use his position in the Trump campaign to settle his obligations?
Next time, we'll see how Deripaska shifted seamlessly from the world of mob connections and contract killings to the gilded halls of power, a move that would put him on a collision-course with American democracy.
Thanks for reading The Detox with Neil Abrams! Subscribe for free to receive new posts and support my work.
---
Photo Gallery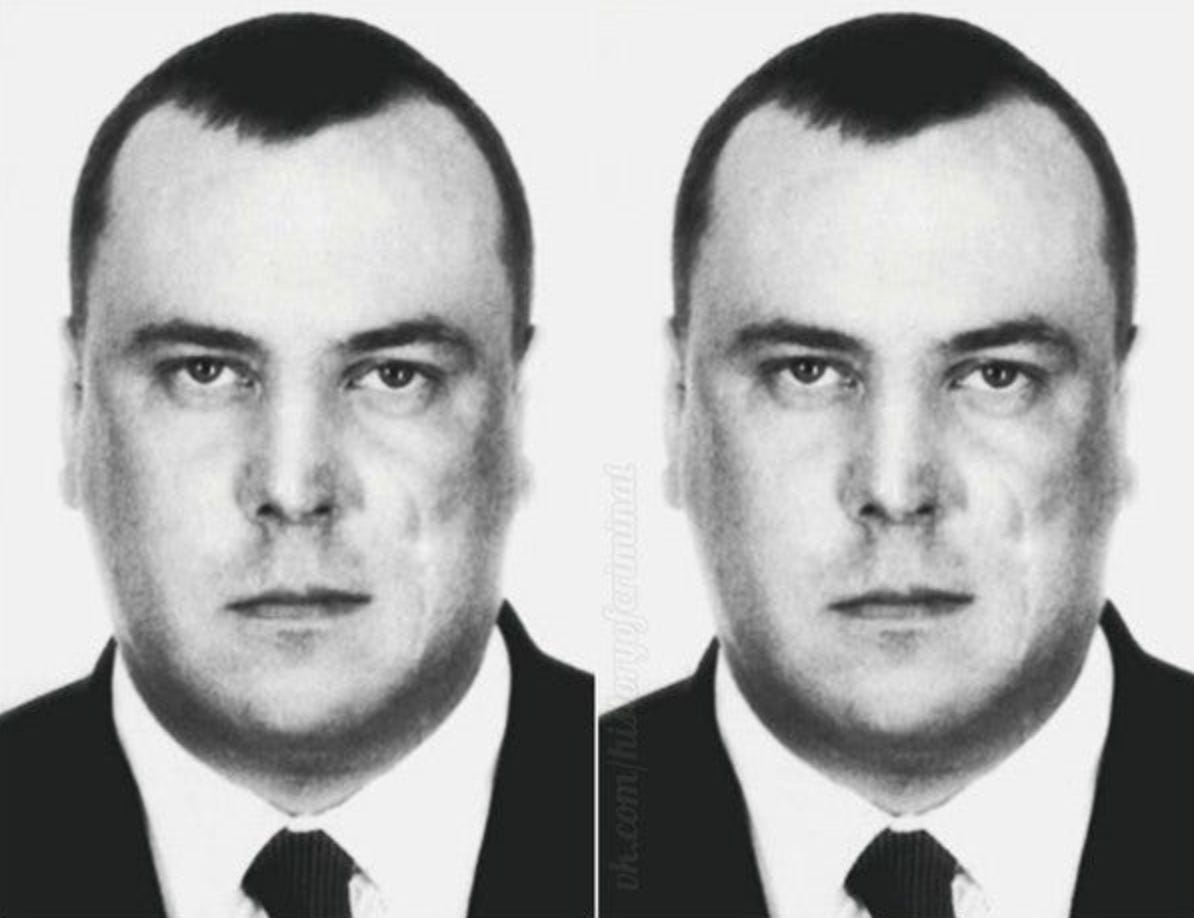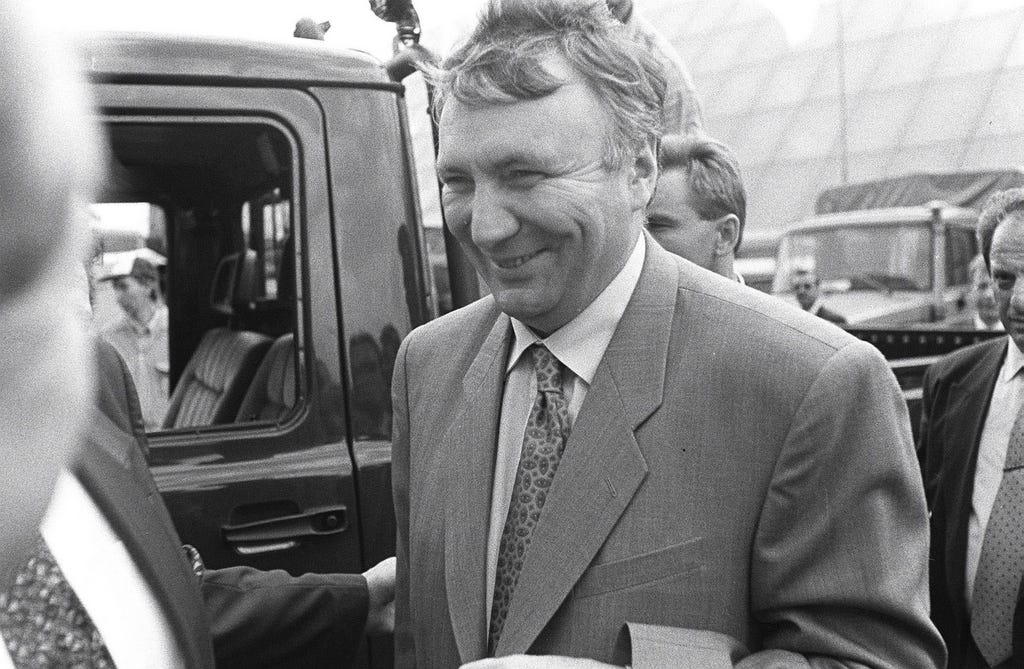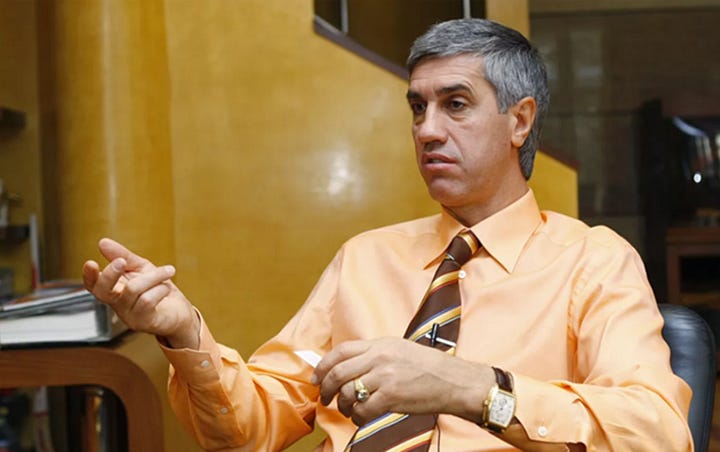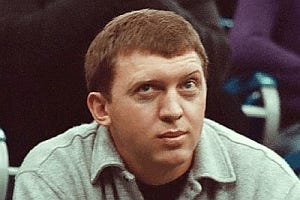 Other entries in this series:
Propaganda and Collusion in the Trump-Russia Affair, Part 1
Propaganda and Collusion in the Trump-Russia Affair, Part 2
Propaganda and Collusion in the Trump-Russia Affair, Part 3
Propaganda and Collusion in the Trump-Russia Affair, Part 4
Propaganda and Collusion in the Trump-Russia Affair, Part 6
Thanks for reading The Detox with Neil Abrams! Subscribe for free to receive new posts and support my work.
1
Whalen's article, "Bauxite Blues: How The Past Dented Russian Aluminum" (The Wall Street Journal, August 24th, 2001) is, for reasons unknown to me, no longer available online. I accessed it through the Factiva database. Note: In some places it appeared under a different headline: "Growth of Russia Metal Conglomerate Took Careful Calculation, a Little Luck."