Discover more from The Detox with Neil Abrams
Taking on peace-trollers and empire-apologists in Russia's war on Ukraine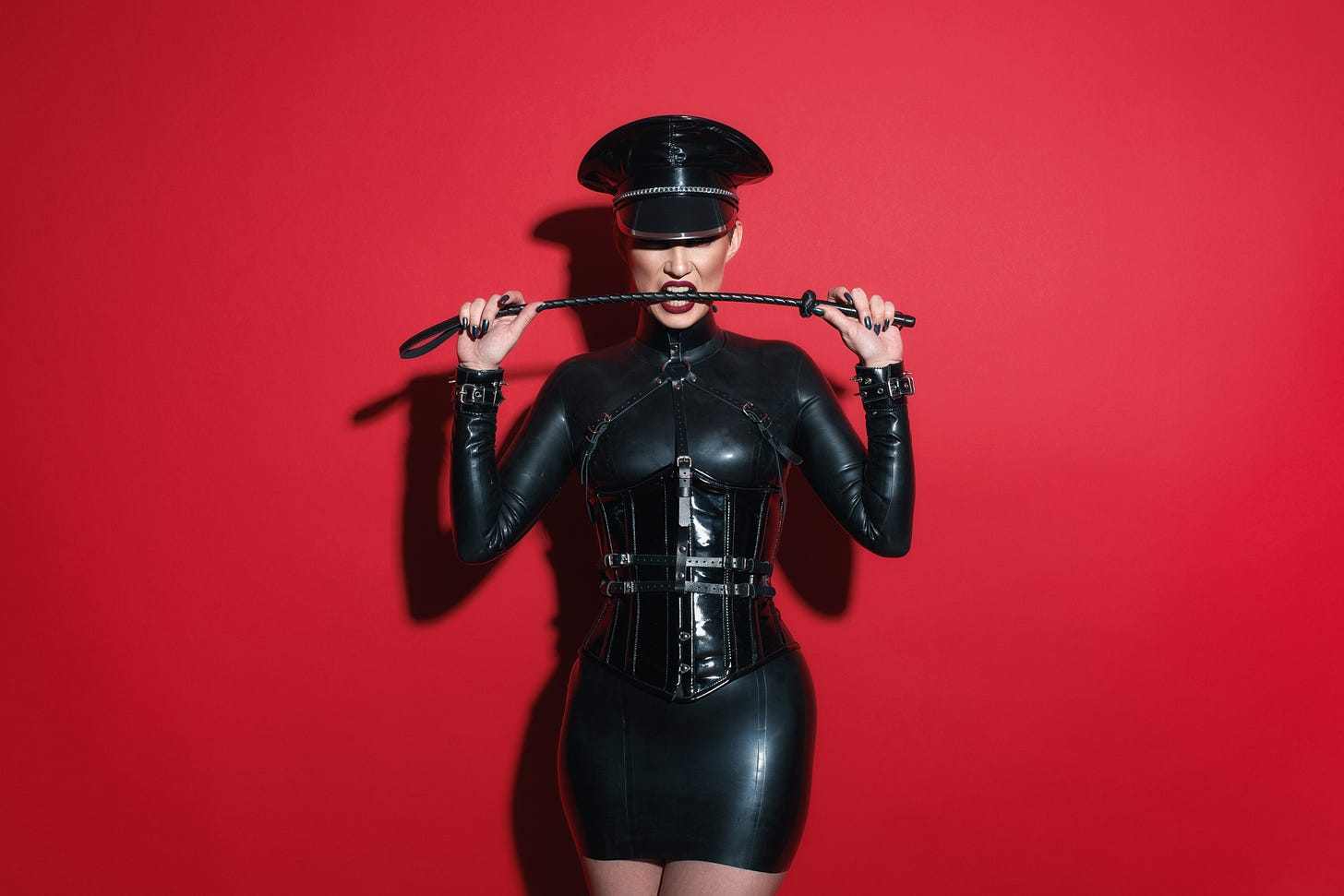 The global human-rights situation has become noticeably grimmer as of late.  Longstanding democracies face the specter of autocracy.  One-man rule has returned to China.  Military juntas have seized power across the African Sahel.  Civil wars rage in Syria, Myanmar, Sudan, and elsewhere. Ukraine fights for its life against a genocidal invader.
Most of us are cognizant of at least some of these developments. For one especially annoying group of people, however, it has all gone seemingly unnoticed.  They do agree that autocracy and war exist. But they have convinced themselves that they are its real victims. 
I'm speaking, of course, of the charlatans, propagandists, and trust-fund babies who, despite enjoying every privilege liberal democracy has to offer, insist they are being "silenced." 
Thanks for reading The Detox with Neil Abrams! Subscribe for free to receive new posts and support my work.
On August 19th, GoFundMe, a crowdfunding site, notified Max Blumenthal, founder of a comically-terrible website called The Grayzone News, that it had temporarily frozen over $90,000 the outlet had raised in a recent campaign.  The money was intended to offer permanent staff positions to three idiotic atrocity-deniers and empire-apologists, presumably so they could publish more idiotic atrocity-denial and empire-apologias.  But due to certain "external concerns," GoFundMe informed Blumenthal that it would "need to review your fundraiser to make sure it complies with our Terms of Service." 
Cue the stock-display of self-martyrdom. In a statement posted on The Grayzone website, Blumenthal raged and fulminated. He suggested that GoFundMe is operating under the influence of the "Censorship Industrial Complex," a vexatious euphemism for "people who want nothing to do with me." 
Exactly whose "external concerns" lay behind the inquiry remains in question. Nevertheless, Blumenthal has a pretty good idea of the culprit's identity: Ukraine.  Though he lacks any direct evidence for this contention, he clearly hopes it is true. To be "censored" at the behest of an actual state allows him to strike the pose of the heroic dissident. If, instead, the investigation was sparked by a flood of emails from regular people asking why GoFundMe is enabling a genocide-denying scumbag, well, that would be considerably less satisfying, wouldn't it?
Still, the theory of Ukraine's involvement is not implausible. As Blumenthal notes, the Ukrainian government once petitioned Twitter to ban the accounts of a number of Western disinformation-merchants, including Grayzone reporter Aaron Maté.  Last year, moreover, Olena Zelenska, Ukraine's first lady, asked ("ordered," read The Grayzone's breathless headline) that Web Summit, a tech-industry conference, disinvite Blumenthal and Maté from speaking at the event.
Blumenthal's missive garnered much support among prominent voices on the ostensible left. Mnar Adley, founder of MintPress News, a similar outlet to The Grayzone, declared that "we are living in an intellectual no fly zone where dissenting journalists are economically sanctioned and treated as suspect." Jacobin's Branko Marcetic deemed GoFundMe's decision "an outrageous attack on press freedom" and warned the crowdfunding site would "eventually expand who's a target."  Ryan Grim of The Intercept agreed, predicting that "GoFundMe taking this path would make the world [a] darker and less free and democratic place."
Censorship, real and (mostly) imagined
Elsewhere in his announcement, Blumenthal calls on his supporters to email the company to express their outrage over the "the arbitrary, undemocratic demands of pro-war elements likely situated in the halls of imperial power." 
However, buried in his statement are a number of accidental reveals which indicate that his dramatic claims of "state repression" may be a tad overdone.
For one thing, Blumenthal informs us that The Grayzone has "secured a written promise from Mike Marian, the co-founder of the crowdfunding company Spotfund, to host our fundraiser and ensure the automatic transfer of your donations." 
Apparently, the awesome power of "The Censorship Industrial Complex" extends only as far as GoFundMe and not any of its rivals. In fact, as of this writing—a mere fourteen days after Blumenthal first issued his distress call—the new fundraiser has banked over $143,000, far exceeding the $90,000 gathered during the GoFundMe campaign.
Not only that, but amidst this harrowing attack on his organization, Blumenthal sensed a lucrative opportunity. His GoFundMe campaign set a goal of $125,000. For the SpotFund initiative, he's seeking $150,000.
Do you see what happened here? Far from anticipating, you know, consequences, Blumenthal predicted that GoFundMe's decision—or, rather, the self-crucifixion he mounted in response—could become a net-positive for his publication. And you know what? He was right!
For the past eighteen months, Blumenthal and The Grayzone have denied or diminished Russian atrocities against Ukrainians, whether the deliberate bombings of civilian targets, the horrific mass-executions in Bucha, or the forced abduction of hundreds of thousands of Ukrainian children to Russia.
But when you've loved and lost the way Max has, you begin to know what real hardship means.
In another eyebrow-raising moment, Blumenthal describes how Ukraine tried to block the Twitter account of Grayzone contributor Aaron Maté. Apparently, states are now compelling social media companies to deplatform critical voices. 
Sounds troubling, right? Only in the next sentence we learn that "Twitter ultimately raised concerns about censoring 'American and Canadian journalists,' and rejected the request to ban Maté."
Wait a minute. You mean to say that the ultimate decision on whether to deplatform a person rests with the social media company itself? There's no actual coercion involved?  Huh.
Blumenthal goes on to mention a genuine case of potential state overreach.  In May, British authorities detained and interrogated Kit Klarenberg, one of the pretend-journalists The Grayzone seeks to hire to a permanent staff position.  Klarenberg has written a number of reports based on hacked materials, which could explain why he became a subject of interest.  Regardless of whether he broke any laws, whenever law-enforcement agencies target reporters it raises serious ethical concerns.  Everyone has civil liberties, including feeble-minded atrocity-deniers like Klarenberg.1
However, in a rather less convincing example, Blumenthal points to a 2022 decision by GoFundMe to cancel a fundraiser for the "Freedom Convoy," a movement protesting against Canada's COVID-19 vaccine requirements. The move, critics like Blumenthal alleged, was the result of "outside pressure from powerful forces." 
In explaining its decision, GoFundMe cited evidence "from law enforcement that the previously peaceful demonstration has become an occupation, with police reports of violence and other unlawful activity."  This constituted a breach of the company's Terms of Service, which "prohibits the promotion of violence and harassment," it explained.
But does it really qualify as "censorship" at the direction of "powerful forces," as Blumenthal alleges? 
Supporters of the Freedom Convoy maintain the protests were largely peaceful and involved no widespread violations of Canadian law.  But the Ottawa People's Commission, a community-led initiative which held extensive public hearings on the matter, found otherwise.  In a January 2023 report, it concluded that the demonstrations amounted to a "violent occupation."  In addition to using trucks to "blockade streets," convoy participants "assaulted and accosted residents" and also "intimidated [and] threatened" them. 
Is someone really going to argue that GoFundMe was obligated, either legally or ethically, to enable this nonsense?
You are not a victim of tyranny; you're just an asshole
In sum, there is no reason to believe that companies like Twitter or GoFundMe are bowing to undue influence when responding to calls to block certain accounts.  If they were, we wouldn't see examples of them refusing such requests, would we?
But I can think of some very good reasons why bans might make sense from a business standpoint. Would you want a reputation for aiding the functional equivalent of Auschwitz-deniers?2  I wouldn't. 
This whole controversy is a bait-and-switch.  What Blumenthal and his ilk call "repression" is nothing more than other members of society exercising their freedom of association.  These aspirational martyrs are demanding the unfettered ability to broadcast the scummiest opinions imaginable while restricting everyone else's freedom to cut ties with them.
It is the same maneuver performative centrists employ when they whine about "cancel culture." They want to fearmonger about "critical race theory" and gender-affirming care without people on Twitter calling them assholes for it. 
Sorry, that's not how it works.  Contrary to the opinion of The New York Times, the "fundamental right" to speak one's mind "without fear of being shamed or shunned" is not an actual thing.  But the freedom to shame the New York Times is.  So is the freedom to shun it.  And if that applies to The New York Times, it most certainly does to fringe outlets like The Grayzone when they claim that Bucha, the most thoroughly documented war crime in decades, was a dastardly plot by the Ukrainians. 
Those who kvetch about "censorship" and "cancel culture" from the comfortable confines of their liberal democracies are doing so because it's the only move they have left. It is little more than a crutch designed to inoculate themselves from criticism for their indefensible takes on hot-button issues. 
Words and actions have consequences.  We all get ratioed on Twitter. Time to put on your big-boy pants and grow up. 
"But," one might object, "how would you feel if Elon Musk started banning or throttling Twitter accounts he dislikes?"  Well, yeah, he's already done that.  A lot.  He keeps doing it, too. And while I think it makes him a vindictive little snowflake given the nature of those accounts, he is fully within his rights to do so.  I'm also grounded enough to realize that none of this portends some Orwellian apocalypse. 
A fetish for pretend-martyrdom is not the only attribute these "anticensorship" gripers share in common.  Another—and I have yet to see an exception to this—is a seemingly irresistible urge to apologize for actual authoritarians. 
In the same breath as they decry imaginary censorship in the West, ostensible leftists twist themselves into ridiculous knots to defend Putin, Assad, and Xi Jinping. 
In between interminable columns on the perils of cancel-culture, adherents of performative centrism like The New York Times take false-equivalence to the point of obsession, going out of their way to normalize dangerous neofascists such as Florida Governor Ron DeSantis.
For their part, rightwing tech-bros and Republican wannabe-S.S.-Oberführer not only adore figures like DeSantis but also run interference for Putin and Viktor Orbán, all the while complaining about being "silenced."
You're also pretty weird…
These people are horny for censorship, or, rather, the appearance thereof.  They love the idea of oppression—so much so that they insist on seeing it where it doesn't exist.  But they would never want to experience the real thing.  They're bondage-enthusiasts with a censorship kink.  To them, liberal democracy is a playground that offers the freedom to explore the sensation of autocracy right up until it starts to hurt, at which point they can yell out the safety word and make it stop:
Mistress:  I'm going to cancel your fundraiser.  [slaps on handcuffs]
Max Blumenthal:  Yes, I've been a bad boy, haven't I?
Mistress:  Shut up!  [cracks whip]  You've just earned yourself a Twitter suspension!
Blumenthal:  Oh, you bitch!  You goddamn NATO shill!
Mistress:  That's it.  I hereby sentence you to ten-years in a Siberian penal colony!
Blumenthal:  Uhh, what?  Banana…BANANA!!!
Compelled association has no place in a free society.  What are these people actually suggesting? That businesses should be forced to service Blumenthal's two-bit propaganda rag regardless of whether they want to? What's next?  Will we all have to invite Blumenthal to our parties lest Ryan Grim accuse us of "making the world a darker and less free and democratic place?"
The question of when it's appropriate to shame or shun will inevitably generate disagreement.  I personally think it's pathetic of Elon Musk to ban journalists for reporting publicly-available information about the location of his private jet. But I don't think it is unreasonable for GoFundMe to cancel The Grayzone's fundraiser.  Others see it differently, and that's okay.
Societal norms governing acceptable versus unacceptable speech are constantly under negotiation; it is a natural and healthy part of living in a liberal democracy.  "Just as we constantly debate norms of what speech is socially acceptable," explains Ken White, an attorney and First Amendment expert, "we debate norms about what responses to speech are socially acceptable."
Companies are free to make their own decisions about who to platform or endorse, and individuals can do the same.  So let's stop pretending these things amount to authoritarian repression, because they don't. 
…and probably a hypocrite
Even the most ardent opponents of "cancel culture" believe that certain people merit cancellation.
Last month, neofascist provocateur Richard Hanania, a serial beneficiary of billionaire-funded affirmative-action programs for young and mediocre bigots, was outed by HuffPost, a progressive news site, for having once written racist screeds under a pen name.
There followed a reckoning among various figures and organizations that previously indulged Hanania's official musings on race and intelligence (which, let's face it, aren't that different from his earlier writings under his pseudonym). Among the more notable examples was free-speech warrior-princess Bari Weiss. Weiss, you may recall, founded a whole-ass university (albeit an unaccredited one) as a safe space for "heterodox" views.  Given his adeptness at fancifying mundane racism with sophisticated-sounding prose, Hanania was right up Weiss's alley, and she invited him to speak.
But as soon as the HuffPost scandal hit, she was quick to disavow him. "Like many other institutions, we were completely unaware of his pseudonymous, racist writings," a spokesperson for Weiss's fake university explained. "Had we known, we would not have invited him." 
Am I dreaming, or did one of America's most ardent crusaders against "cancel culture" just acknowledge that there's a line between acceptable and unacceptable speech? 
To those familiar with Weiss, the revelation of her hypocrisy is not exactly news; whether she would ever object to the deplatforming of, say, a pro-Palestinian professor or a controversial cartoonist (dubiously) accused of antisemitism are questions that have already answered themselves. Still, as far as I know, she has never so much as intimated the possible existence of justifiable norms that govern speech—until now.
Seriously, nobody likes you
If you're an awful person with terrible opinions, don't act surprised if others want nothing to do with you.
What these histrionic displays boil down to is a kind of narcissism that's as bland as it is predictable. Censorphiliacs minimize or ignore the very real threats endangering democracy, all the while remaining fixated on make-believe ones that supposedly target themselves.
There is plenty of oppression all over the world, including right here in America. Only it primarily affects the marginalized—a category which excludes Max Blumenthal, the Georgetown Day-alum and scion of the Democratic Party elite. Luckily for him, he will only ever experience it in his imagination.
Deep down, he's good with that.
Thanks for reading The Detox with Neil Abrams! Subscribe for free to receive new posts and support my work.
1
Kit is a loyal subscriber to The Detox as well as an active, if easily-excitable, participant in its comment forums. We thank him for his support.
2
In case it is not obvious, no, I'm not comparing Bucha to Auschwitz in terms of scale (which would be ridiculous). I'm comparing them in terms of the definitiveness of the evidence that (1) the atrocities actually happened and (2) the accused perpetrator is indeed guilty.